SAAS Program Closing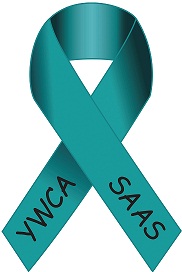 SAAS Mission Statement:

The YWCA-SAAS program offers a comprehensive response to sexual violence through education, advocacy, counseling and appropriate intervention that is culturally sensitive and promotes the creation of an environment in which survivors feel safe and empowered.
---
SAAS Program Closing
Hello everyone,
I wanted to remind you that a decision has been made to no longer receive the Sexual Assault Comprehensive Services funding from the Michigan Domestic and Sexual Violence Prevention and Treatment Board, effective March 31, 2014. This means the YWCA will no longer have a program serving survivors who have been sexually assaulted outside the context of domestic violence.
As you know, the YWCA's Interim House is the ONLY program in the city of Detroit serving survivors of domestic violence and their families. The needs of domestic violence survivors and their children in Detroit are huge and ever-growing. A decision has been made to redirect our efforts and focus only on domestic violence, ensuring that services available in our great city are the best they can possibly be for all of those who need them. Through Interim House, we will still provide services to survivors whose batterers have also sexually assaulted them as part of their pattern to get and keep power and control in the intimate relationship.
For all other types of sexual assault, we encourage you to contact and work with the very capable staff at Wayne County SAFE (WC SAFE). We are strong supporters of their excellent work in this area and know that sexual assault survivors will be in good hands when working with their counseling and advocacy staff. You can reach WC SAFE by calling (313) 964-9701.
This very difficult, but this strategic decision will enable us to strengthen our domestic violence services and do the very best we can to meet the many and varied needs of survivors and their children in the city of Detroit If you have any questions, please do not hesitate to contact me. I thank each of you for your support of this program.
Emma L. Peterson
President & CEO